Crude Oil Prices
We track week-ending WTI and Brent prices based on those published in FT.com. From this we calculate these simple monthly averages.
Companies' average prices are based on the contracted prices they obtain when they sell their crude. We get indicators of this quarterly from financial results. The graph below is our tracker from the most recent quarter for which all of the companies in our tracker have published data.
Most Colombian companies benchmark to Brent crude especially as the US Gulf Coast has faded in importance as an export destination for Colombian crude. However WTI still is an important reference. Here are the curves of futures price for the end of the month, as reported by BarChart.com.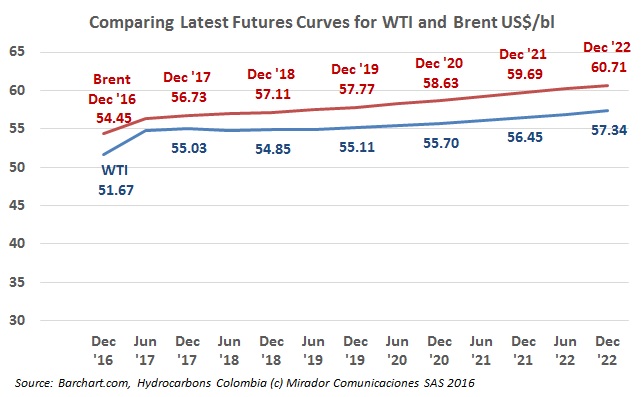 All these graphs and more are available to Hydrocarbons subscribers in Excel. Just contact us at: admin@miradorcommunications.co